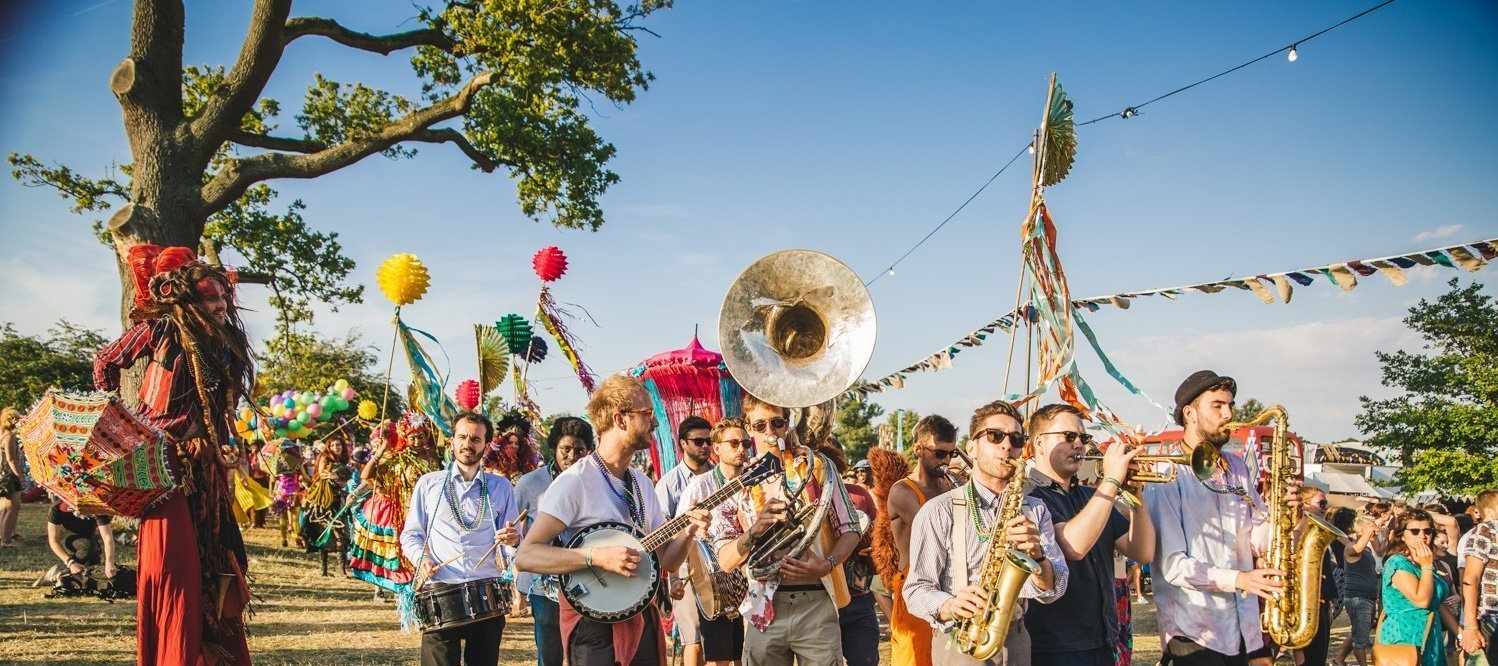 Wilderness Festival celebrates music, art, nature and learning in a paradise-like nature reserve where you can meet like minded people and relax for a few days.
"Busyness is everywhere, in your morning, at your desk, in your home and even in your thoughts. We're always doing and always planning: 'more forwards' as the saying goes. Come summer time, we feel a little time in the wilderness helps correct the balance of the busyness. Four days in a nature reserve to meet new people, meet new ideas and new experiences. If Wilderness had a saying, it would probably be 'meet the world': a world of creativity and culture, of festival and flora, of ideas and identity. Wilderness aims to slip off your shoes, settle you down and then showcase the best of who we are, where we belong and what we create. As our unofficial saying goes, come to the wilderness to meet the world.
In 2011 Wilderness Festival was born, with five thousand people celebrating the arts and outdoors in an ancient landscape. Brought to you by the creators of some of the UK's finest and most celebrated events, its inception was one of bringing together reciprocal talents: passion to build transformative experiences with a deep love of artistry and artisans."
For more information and tickets, please visit the website linked below.