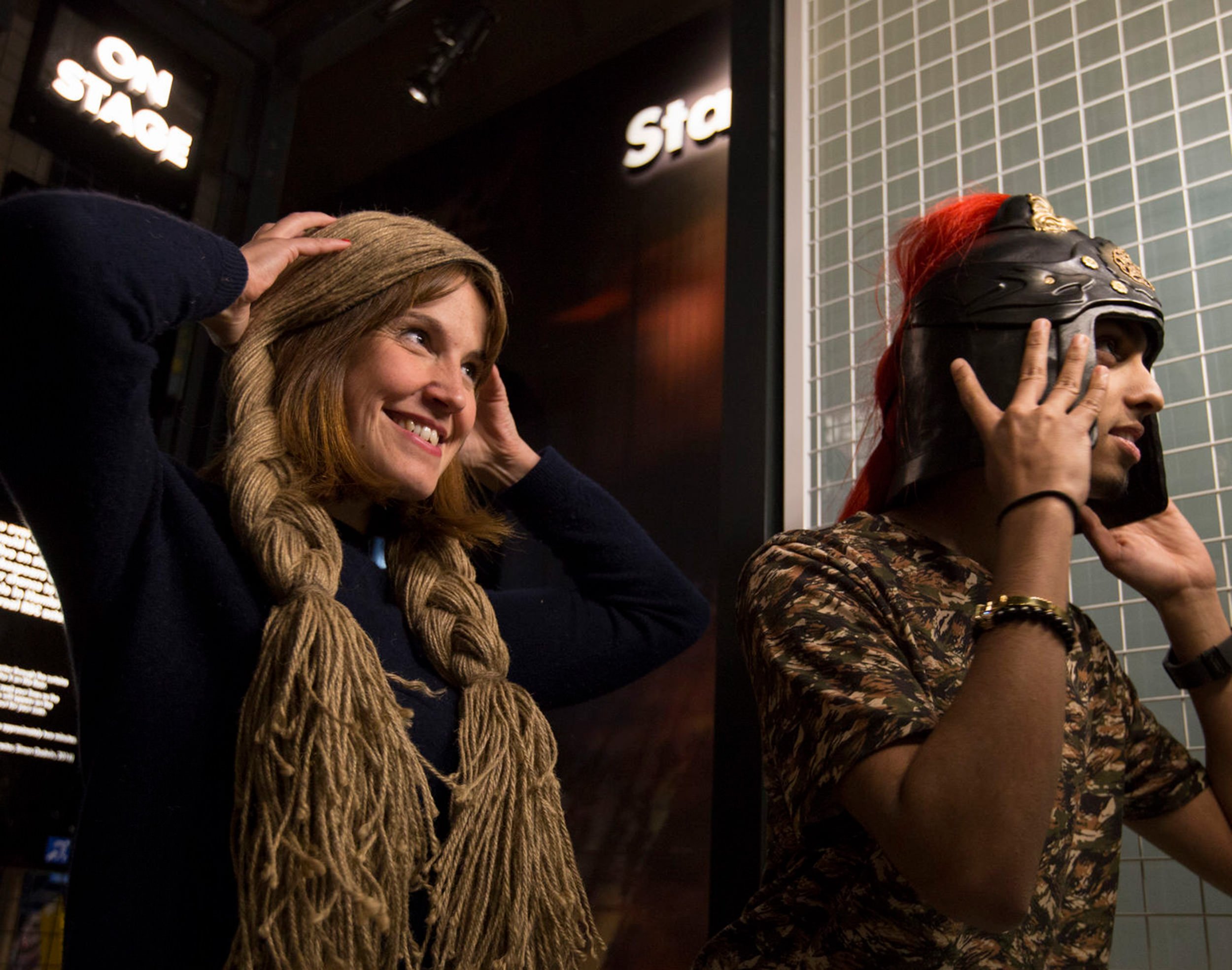 The play's the thing-secrets and stories from the world's most famous theatre company
Open daily in Stratford-upon-Avon from 10.20am.
Take a magical journey through 100 years of theatre-making in Stratford-upon-Avon. On display are stunning costumes and props from our archives as well as a rare copy of Shakespeare's first folio.
Get hands-on with our interactive exhibits:
Director's 'desk' – discover the inspiration behind some of our most acclaimed shows
Play Hamlet alongside actor Ewart James Walters, using state-of-the-art gaming technology
Magic Costume Mirror – try on virtual costumes from our collection and take a photo
Discover gory details of theatre-making through the A-Z of Shakespeare's secrets and stories
The exhibition starts on the ground floor of the Swan Theatre, by the entrance to the Swan Cafe, and continues up to the floor above.
BRAND NEW FAMILY ACTIVITIES IN THE PLAY'S THE THING
Activity for ages 7 – 9
Help Francis the Pig find the prop thief by following the hidden clues around the exhibition. Solve the mystery and save the play!
Activity for ages 10+
You are a trainee designer on your first job at the RSC. Use the exhibition as inspiration to design a costume for the next big Shakespeare production. From selecting colours, textures and setting, use your imagination to help bring the production to life.
Activities are free of charge with your exhibition ticket.