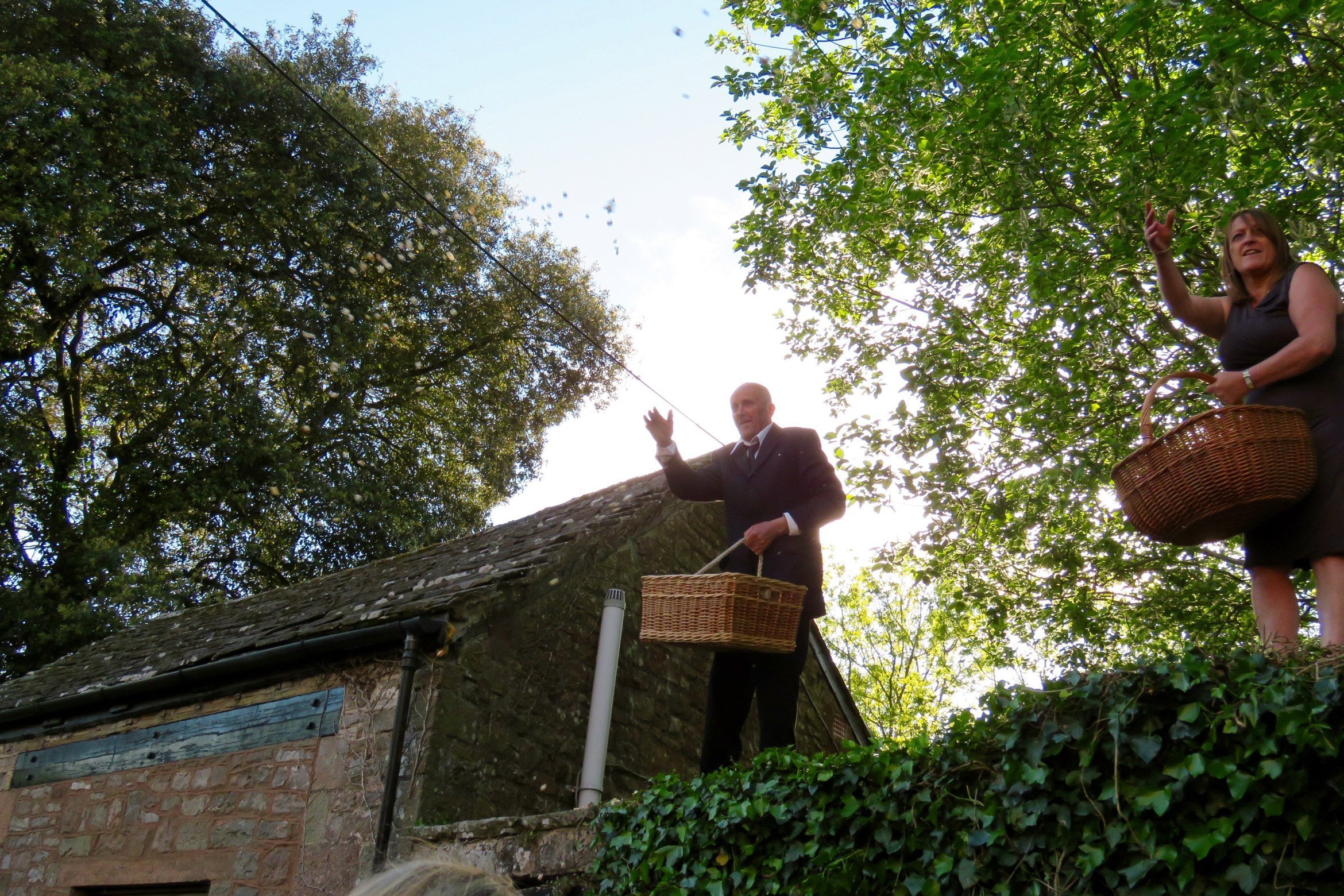 Every Whit Sunday, bread and cheese is blessed by the vicar and is thrown from the  wall for the assembled crowd of Dole Claimers to collect.
It supposedly has mysterious preservative properties, presumably because it has been blessed, and pieces are  often kept as a lucky charm. The custom traditionally dates back to twelfth century origins, though written records date back only a couple of hundred years. Before the scramble, a sermon is preached by visiting clergy – and if they get a cheer at the end, they are paid the Whittington Purse so it's good incentive for it to be entertaining!
A few hymns and prayers follow the sermon in a brief service held at the church gates, before all move around the corner to gather in front of the very tall Pound Wall. Invited locals climb onto the top of the wall and shower the waiting crowd below – many catch the bread and cheese in upturned umbrellas. Musical accompaniment is provided by the local band and a barbecue follows the ceremony.