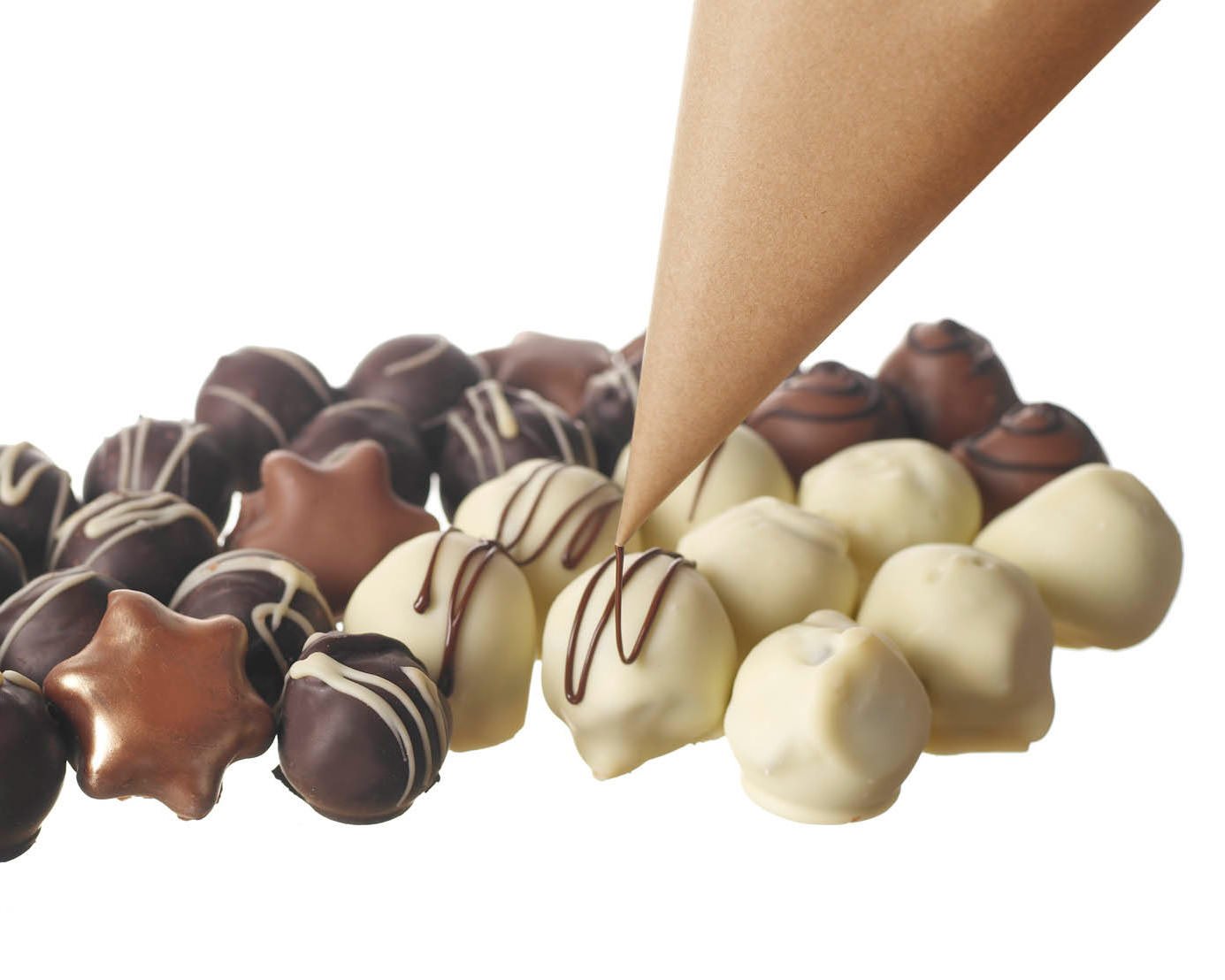 Chocolate Classes with The Chocolate Genie.
For 2 – 2.5hrs our chocolate class, will feed your chocolate passion. You will have the opportunity to work with Belgian chocolate, learn some basic techniques and have the opportunity to sample too.
You will learn how to make truffle fillings and develop skills in piping, rolling, dipping, coating and decorating. Altogether you will make 31 truffles, with your choice of fillings and coatings. Each truffle will be double coated in Belgian chocolate too.
We will also look at the different types of chocolate, along with tastings, decorating techniques, the method for tempering chocolate And finally, you can indulge in gift wrapping before taking your delicious creations home.
These workshops are set in a relaxed atmosphere and are suitable for all age groups and levels of experience.
Course Dates 2018 Sat June 30th, Sat Sept 29th Sat Oct 13th, Dec 8th
Venue based at our workshop just outside Broadway
Time 2 – 4pm approx
Cost – £45pp